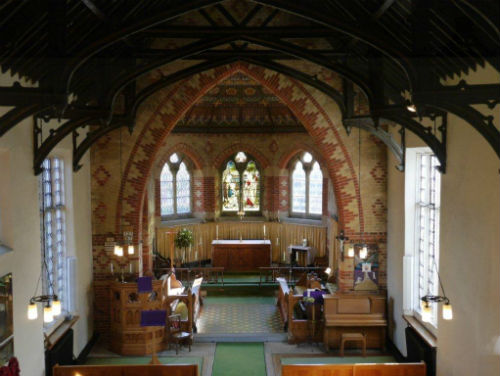 Coming to Faith, Growing in Faith
St John's is a member church of the Risborough Team Ministry.  We seek to be very much a family church and to be known as being warmly welcoming to people of all ages and backgrounds; and actively supporing our two Parish Schools. 
The Church has a robed choir, with both adult and junior choristers. There is also Junior Church which meets during part of the 10am Sunday morning service, except on the 1st Sunday of each month when we share in an All Age Communion Service and with a  focus on more contemporary church music.
Our Team Vicar for St John's is the Reverend Canon Tony Bundock. Prior to joining the Risborough team Tony has served in Team Ministries both in St. Albans Diocese and Leeds Diocese.
PCC Prayer
God of love and mercy,
enable us to be Christ-like in all we say and do
Help is to be courageous, contemplative and compassionate,
ever seeking to follow in the footsteps of your son,
our Lord and Saviour, Jesus Christ.  Amen
Donate online
St John's Church is funded by local people.  If you would like to make a donation to the help the work of the church then please click here
If you would like to make a donation to help with the restoration and maintenance of our rare and historic Samuel Green organ then please follow this link
Safeguarding
This parish is committed to the safeguarding, care and nurture of the children and people of all ages in our church community. The parish Safeguarding Policy can be seen here. Further information and contact details are on our Safeguarding page which can be found by cliking on the Safeguarding link on the 'Our Church' drop down menu.