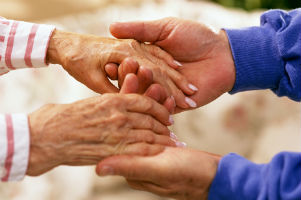 St John the Evangelist seeks to work with all in bringing the love of Christ into homes within our villages.
If you are lonely, or know of those who are and need a visit, then please do contact the churchwardens or another member of the church and let us know.
We are here to help.
Jesus gave bread to the hungry ... He is the bread of life to all that hunger.
Transport to St John's Parish Church
If you require transport to or from any of the Sunday services at St John's the PCC may be able to help.  Please contact one of the following for details:
Margaret Gray on 01844 347094
Pat Rushmere on 01844 345452