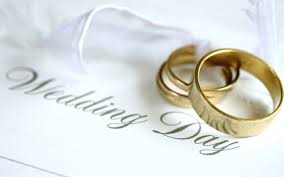 Weddings - Memorable at St. John's
From start to finish your special day will be anticipated and cherished in the most memorable way.
Start perhaps by coming and seeing the wonderful building, spiritual in every aspect, filled with a genuine ambience of wellbeing, family and love.
After you have been won over by the beauty of the place, the next step is to get in touch with the Vicar, who would like to meet you and begin to work with you for your special day.
Part of the deal the Risborough Team offer, of which St. John's is a member, is a Team marriage Preparation day.  This is a marvelous occasion when you have a chance to work together on your future, looking at communicating, relationships with wider family, handling finances and starting a family. 
Lunch is provided and the feedback we have had on these days is nothing but excellent and very helpful.
The Vicar will meet with you during your time of exploration of what the most important aspects of your service planning will be.  You will also receive a starter pack which will help you as you think about hymns, songs and of course charges for your special day.    Currently you also get a book as homework, to begin your journey.
Please do get in touch through the website, we will respond to your request personally.
There are so many things to think about when getting married. A helpful link as you plan ahead is www.startingtogether.co.uk -A Local Wedding Guide.
Wedding fees are prescribed by the Church of England.  2022 wedding fees can be found here.